Are You Worried about How Custody Arrangements Affect Children?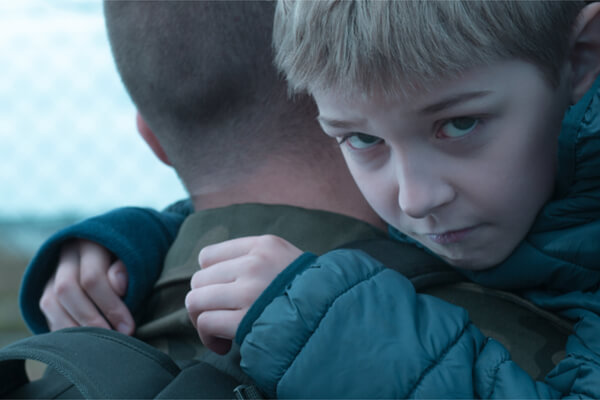 Did you know that trying to get your child to hate your ex will cause them to hate you? As the parent, you can have a big influence on how your child custody agreement will affect your children.
You can help set the tone for how your children should interact with your ex. Like a trickle-down effect, your kids could mimic your behaviour and attitudes so you want to be mindful of what you say about and how you act toward your ex.
There are many good things you can do to help your children adjust to the custody agreement. Here are just a few:
Avoid Saying Negative Things about Your Ex
Anger, hurt, and frustration are only a few of the emotions you're experiencing at this difficult time. And those emotions can be made worse if your ex is being difficult and not cooperating. But however angry or frustrated you feel, avoid saying negative things about your ex to your children. Be aware, too, of saying things they might overhear. Bad-mouthing your ex to your children can cause confusion and hurt feelings for them because they still love both their parents. You don't want your children to feel they must choose between their parents or defend one to the other.
While it may be tempting to agree if your child complains about the other parent, don't. Instead, show support and understanding for the situation. But refrain from insulting your ex by adding your own complaints to your child's.
"Take the emotional high road and put your kids first. Vent to a friend, not your children. Talk to your lawyer if you have complaints that need action," writes Alyson Schafer.
Take Care of Yourself
Of course, the new child custody arrangement will affect you, too, as you adjust to handling the daily routines by yourself when your children are with you. Too many parents neglect their own self-care. Imagine stress is a tank that you can fill with liquid. If your stress tank is full, you can't help your kids deal with any of theirs.
This means taking time for yourself. Try to do something every day that's not for your child, your job, or for you anyone else. Look for activities that relax and soothe you, even if it's only for fifteen minutes. Those minutes of relaxation can make you better able to support your children.
Recognize and Accept that Child Custody Affects Children
Remember that going through a divorce is a stressful time. Families will fight and kids will get emotional and act out. That doesn't mean you're failing as a parent, or you're doing things the wrong way.
Continue to support your children and help them deal with their emotions. Keep celebrating their special moments such as a championship game or school concert. Be civil and polite with your ex so that your children can adjust to their new family situation.
Protect Your Child's Future
We specialize in helping our clients reach the child support and custody settlements that will protect their future. And we can help you, too.
Fine & Associates Professional Corporation is a well-respected Toronto Law Firm that prides itself on providing quality personal service and favourable outcomes in Family Law and Divorce Law.
You can click here to contact us, or fill out the form on the right free private phone consultation. Or call us at the phone number at the top of the page.