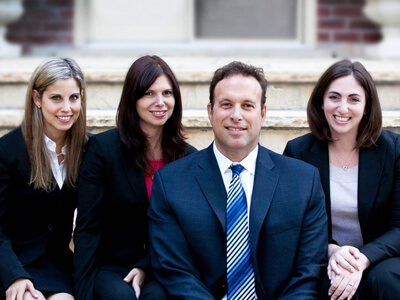 What makes our law firm different? Why should you choose us over someone else?
Toronto is full of lawyers. You see them on billboards, on bus stops, and in TV ads. They're all essentially saying the same thing. So, when everybody is saying the same thing, how do you know who to trust?
You don't have to listen to what we say. Listen to what our clients have to say. We've earned their trust by helping them achieve the post-divorce lifestyle they deserve. They can tell you how hard we fight for their rights.
Meet Toronto's Most Trusted Law Firm
Fine & Associates Professional Corporation is a well respected Toronto Law Firm that prides itself on providing quality personal service to our clients at reasonable rates. Our practice is only family law and divorce. Because our Toronto family lawyers have experience in these areas, we appreciate the pressures and concerns of our clients.
About Us / Who We Are
Get a Free Consultation with One of Our Lawyers
You probably have a lot of questions right now. And you don't need to wait for the answers.
"If I can describe Lorne in three words it would be these: compassionate, workaholic and honest. He is an amazing, well prepared and creative negotiator, and scrupulously adhered to my wish to treat the other side with respect, without once compromising my interests. Honestly, and I say this from my heart, Lorne was the silver lining in an otherwise very dark cloud that passed over my life," – Alan Tonna, former client.
You can start by downloading our guide, The Top 10 Questions to Ask a Divorce Lawyer in the First Consultation by clicking the button below. Or book a free consultation by filling out the form on the right-hand side of this page.
We provide legal services in the following areas of law: